Last week Martina and I participated in Microsoft Cloud Summit Paris. This was the biggest event ever put on by Microsoft communities in France with about 800 technology enthusiasts. We had CVP Julia White and GM for Database Systems Rohan Kumar as keynote speakers and had two great event days there, right in the center besides the Eiffel tower. And Cloud Summit Paris has been featured by the Microsoft MVP Award Program Blog!
See the article at Around The World With MVPs: MS Cloud Summit Paris.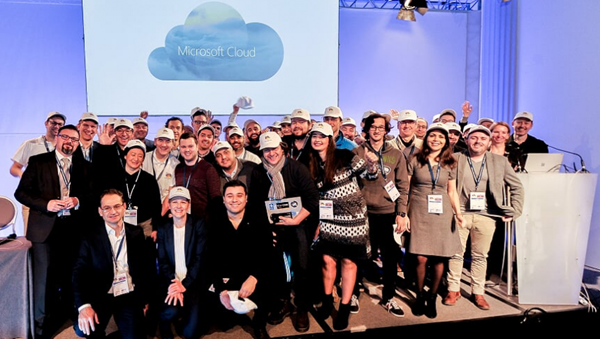 Photo Source: MVP Award Blog. Thanks for the photo!
For that photo, the stage was almost to small for all speakers, but we squeezed ourselves into the right corner.

We enjoyed the event, the speaker's dinner and the networking with our friends and colleagues. See some more snapshots here.
Again, thanks MVP Award Blog, for the closing picture.
Many thanks to the organizers!
Maybe we see some of our colleagues at our next event, at Microsoft Tech Summit Johannesburg?